we are bestLogo & Business Card
Designers
F5Craft's company logo maker is the perfect tool for small businesses, freelancers and companies of all sizes and industries who need a professional logo design. Our logo maker will generate hundreds of professional logo designs in minutes tailored just for you. Try it now.
Need a custom logo fast ? Our team will create a stunning, original design for you in just three days. Your business will stand out from the crowd, wowing competitors and customers alike.
Building a solid business foundation means creating a logo that inspires. With our help, your logo can build a credible image and create customer loyalty.

2 Designers - 4 Choices
When you're building a logo, you deserve options. Our team puts five designers on your logo project so you have the ability to choose the designs that speak to you.

Unlimited Redraws
We believe in perfection down to the last detail for our clients. Our highest priority is designing a logo you can be proud of. That's why we don't place any limits on the number of changes you can make.
Three Day Turnaround
Three days is all it takes to reveal the new face of your business. And you'll be there every step of the way to see your new logo come to life.

Multiple File Types
Your new logo will take countless forms out in the real world. We'll make sure you have all the file types you need to bring it fully to life.

Master File Included
Designers and printers will use a master file of your logo to create all sorts of media. Our team will make sure you have it, too.

Our 15-Day Guarantee
We believe in satisfied customers. So if you're unhappy with our work at any point within a 15-day period, we'll refund your purchase.

Simplicity Itself
You don't need to know a thing about logo design as we do everything for you. Complete a simple questionnaire and the design team will perform their magic even if you have no idea what your logo design should look like.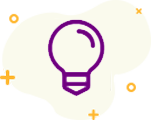 100% Original Designs
We believe in one-of-a-kind logo designs. It's our promise to deliver 100% unique logos to every single customer.

Post-Sales Support
Need help navigating the post-design process? Our team is here for you every step of the way. We'll speak with printers and designers on your behalf to make sure your beautiful new logo can make its way fully into the world.