F5craft - Who we are?
F5craft was launched in 2011 on the strength of an outsourced projects. This was a website carrying news of the IT industry at the that time which was booming and dotcoms were being made and bought at enormous amounts of money. Everyone wanted to dip their fingers in the startup pie. Venture funding and angel funding was at its peak. The website carried news about investors and about companies that had got funded.
Being and outsourced project from the Tamil Nadu, we were soon out of business as we were no longer required to maintain and update their websites & SOftwares. F5craft was almost closed and our CEO even joined another company as Project Manager after a hiatus. The company he worked for inspired his to start his own portal called "www.f5craft.in". He quit his job, hired a couple of colleagues after sometime and restarted F5Craft from his home.
Slowly but surely we started with outside projects and established ourselves as a multi project IT company and have never looked back since.
2011
Early Days
Basic HTML Website in Local Cities Circle
2012
Diversified in Tamil Nadu
Picked up new clients
2013
Dynamic Website
Multi purpose use as Our Clients Required by Using in PHP & MYSQL
SMO and Adwords
2014
Management Softwares (like)
Billing Software
Parking Software
Stock Management System
School Management System
Customer Management System
Hotel Management System
vehicle Expences Management System
Website SEO ( All Browsers)
2015
Garments Softwares
Export ERP
Domestic ERP
Bulk SMS
Send by Sender ID
Send Through API Code
2016
Shopping Cart
Payment Gateways
E-Commerce
Online Booking System
2017
Mobile Applications
Android
IOS Apple
Windows Phone
2018
Payment Gateway Integrations
Pay U Money

Instamojo

PayTM

Ccavenue

Razorpay

PayKun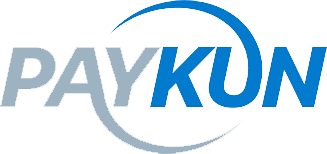 Atom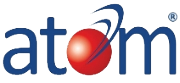 PayPal

Bulk Voice Call & Whatsapp Msg
Machines Rental ERP Software
2019
Blogger [ Android, IOS, Web ]
POS Billing Software
Product Photography [ 2D & 3D ]
Digital Markating Ads
E-Commerce[ Android, IOS, Web ]
2020
Garments Process ERP Software
Business Directory[ Android,IOS, Web ]
Food Delivery[ Android, IOS, Web ]
More Updates Coming Soon..!!!
Need more details about our Projects, ERP softwares, Android, IOS & Web Applications Portfolio
Our Team
We are young dynamic web developers & professionals who mainly focus on providing quality solution to our clients. Our team consists of Web Designers, HTML Designers, Responsive Website Developers, PHP Programmers, Search Engine Analysts, ERP Application Developers, Word Press Developers and Business Development Executives.
We believe in team work. Great teams build great companies. Our team understand the requirements of our clients through frequent communication and estimate the project complexity and give the cost effective and innovative solution. We have continuously set industry benchmarks in terms of efficiency, consistency, quality and usability of our services. We've developed a unique brand value for creating Professional Websites. We are delighted to be a part of your business operations through our online web services.
What we Do ?
F5craft specializes in Web Designing Services like Responsive Web-Design layouts, Logo Design, Banner Designs for Social media and advertisements, Website Re-Design to upgrade your website to the latest trends and apps layout design or wordpress layout designs. Our design services also include Brochure Designing and Multimedia Presentations.
The Web Development Services include Domain Booking, Website Hosting, Website Maintenance, E-Commerce solutions and Payment Gateway Systems. The Software Development services are Office Automation, Database Solutions, Content Management System and Enterprise Solutions.
We are among the best Internet Marketing Companies in Tirupur and our expertise in Internet Marketing includes Search Engine Optimization (SEO), Website Promotion and Social Media Marketing (SMO), Google Ad Words Campaign as well as Facebook and Twitter Promotions.
Our new budding service is App Development, which we do on Garments ERP [ Export & Domestic ] platform and even windows. Our well qualified and dedicated team for design, development and marketing is here to serve in the most beneficial manner to you.