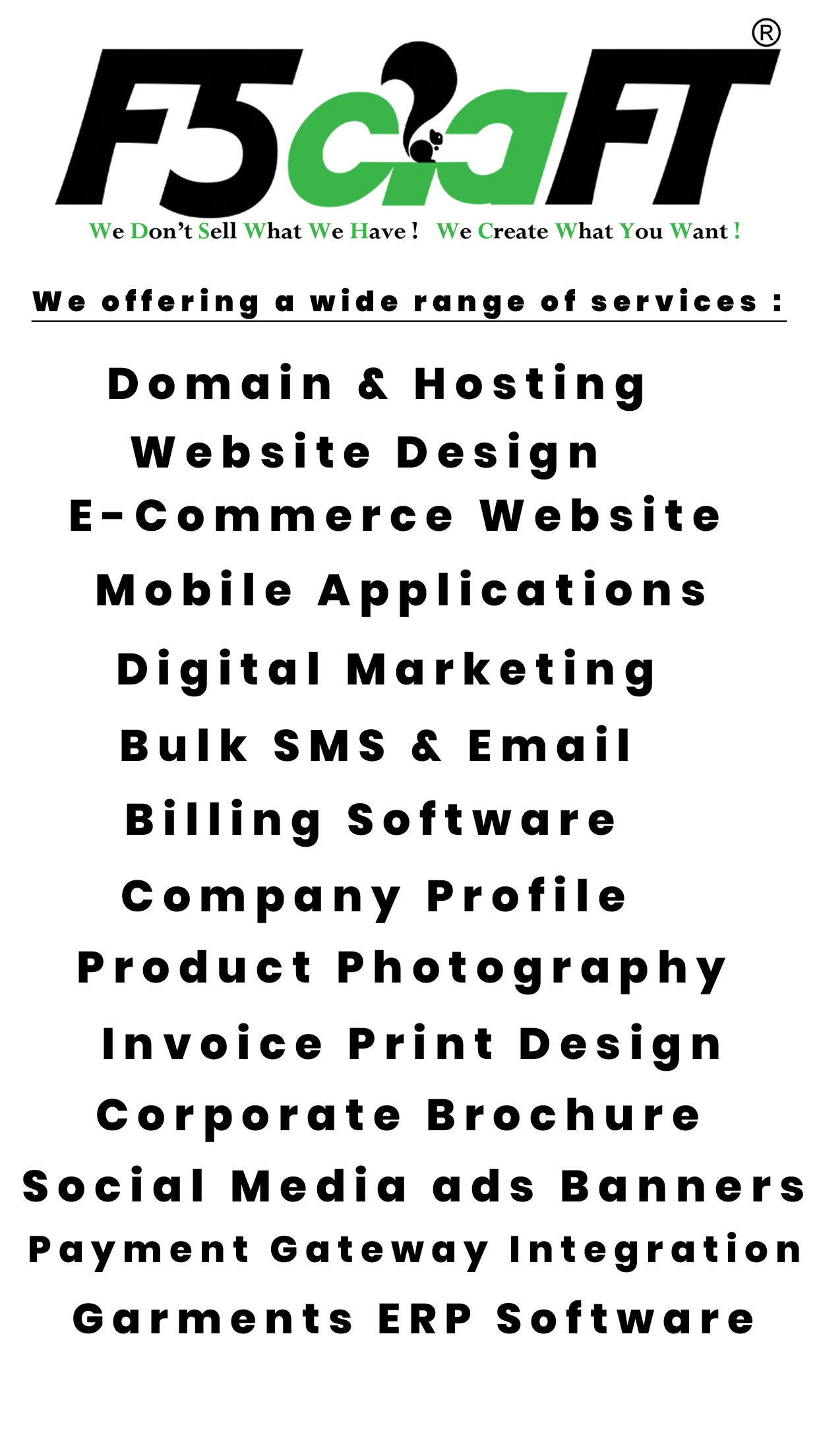 F5craft was incorporated in 2011 on the strength of an outsourced projects. We provide Flexible and Responsive Website Designs, Domain & Hosting, Billing Softwares, Corporate Logo Designs, E-commerce Website, Mobile Applications, Business Ads, Garments ERP Softwares, Bulk SMS & Email Services and so on at affordable pricings to satisfy Our Clients requirement. We aimed to drive success to our beloved clients with specialised unique designs, imaginative websites, Mobile Applications, user friendly softwares, powerful database programmings and Innovative E-Commerce Website. We are committed to provide Creative, Innovative, Quick and Quality agiled products and services to all our Clients.
Being and outsourced projects from the Tamil Nadu, we were soon out of business as we were no longer required to maintain and update their websites & Softwares. F5craft was almost closed and our CEO even joined another company as Project Manager after a hiatus. The company he worked for inspired his to start his own portal called "www.f5craft.in". He quit his job, hired a couple of colleagues after sometime and restarted F5craft from his home.
Slowly but surely we started with outside projects and established ourselves as a multi project IT company and have never looked back since.
Our Mission
Our Mission is to improve the efficiency of your Business by providing high quality Websites & software systems. We address your challenges with our professional consultations, optimized decisions and cost-effective and reliable software solutions.
We work for the consumer's pride and could stand with you to develop your commercial enterprise organically. Running a enterprise not most effective calls for hard paintings however additionally calls for powerful clever designs.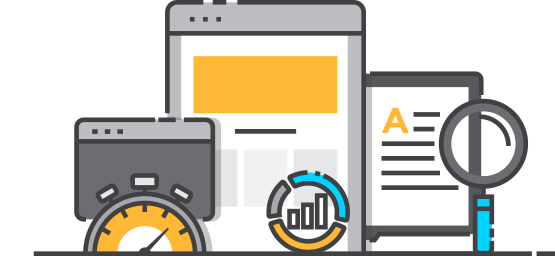 Our Vision
To view change in the market as an opportunity to growing To use our profits and our ability to develop and produce innovative products, services and solutions that satisfy emerging customer needs.
We establish in-depth relationships with our clients by learning their environments, challenges and goals firsthand, so that we can offer tangible solutions with a candid perspective.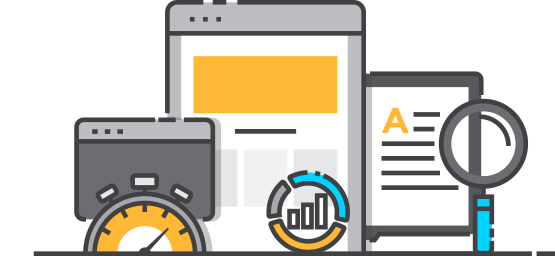 Our Feature
Easy and powerful GST billing software for: Small Businesses, Retailers, Wholesalers, Freelancers, Service Providers and many more...Start using our billing software which comes with best in class smart features to help your business grow.